Attention to detail never goes unnoticed at Fimbel Garage Doors. For some it's a tool, but to us, garage doors are a passion. Your choice of garage door style can transform your home from classic to contemporary, and even add value to your home.
We love offering choices, but have also made it easier for you by hand-picking our selection of garage door styles from some of the best manufacturers in the industry, such as: C.H.I., Amarr, Artisan, and Fimbel Architectural Doors (F.A.D.s). For any questions, advice or opinions, the experts at Fimbel are here for you.
How to choose the right garage door style for your home?
---
Our selection of popular and distinguished door styles will complete the appearance of your unique home. Choose from stylish carriage house doors, traditional raised panels, and contemporary designs. Custom garage doors are available for those that haven't found their perfect style, or those that want to add a personal flair to their home.
Garage Door Categories
---
Choosing the style for your garage door may come easy to some, but can be a grueling decision for others. We understand that budgets and tastes vary, so we've made sure that our selection of door styles has something for everyone. For a closer look at some of our products, please feel free to visit our Fimbel Garage Doors showroom in Merrimack or Pembroke, New Hampshire.
Carriage House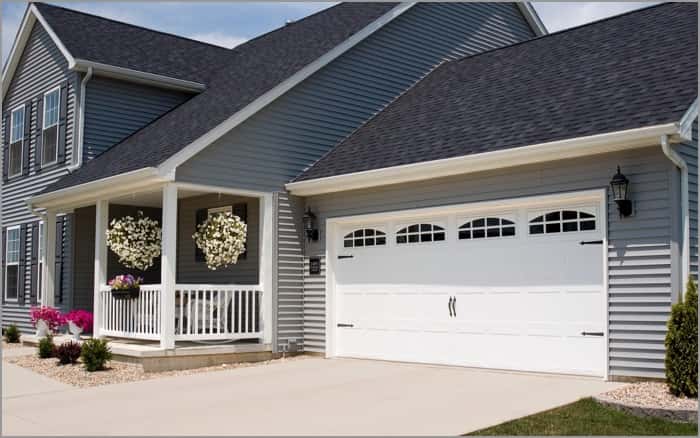 Carriage House garage doors are just as exquisite and elegant as they've always been throughout history. These timeless doors, often made of wood, are now also available in vinyl, steel and fiberglass by one of our notable manufacturers C.H.I. Carriage House doors enhance curb appeal of any home, subsequently increasing the value of your house. These doors complement almost any architecture and are sure to become the focal point of the house and neighborhood.
Traditional Raised Panel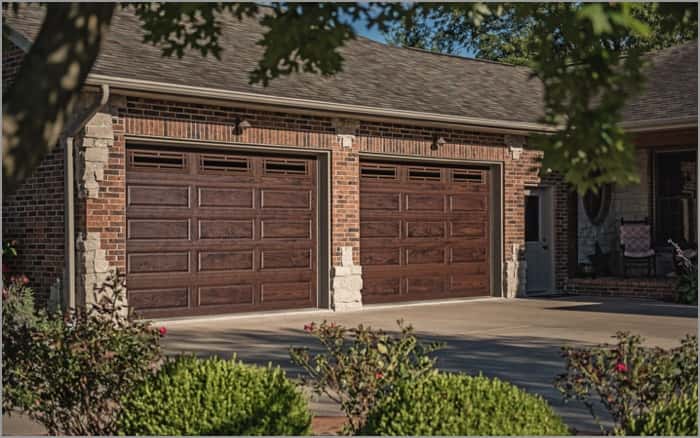 Traditional raised panel doors are anything but generic, though they are a staple to many classic and sophisticated homes. An enormous amount of flexibility and options are offered with raised panel doors, including window inserts, colors, and materials. Traditional raised panel doors make for an excellent addition to sharp, well-groomed houses.
Contemporay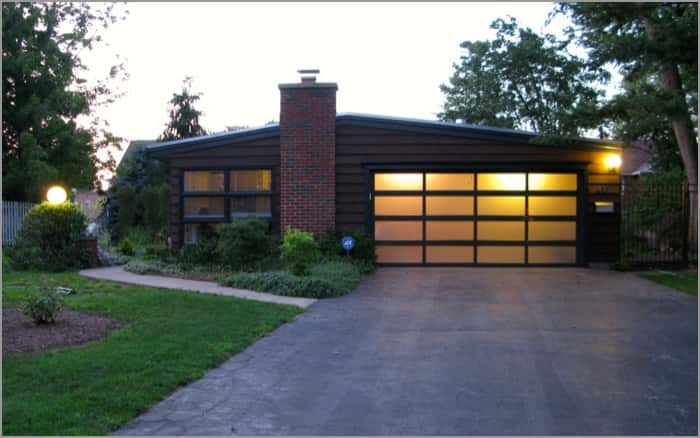 Contemporary is a broad term that describes the look of simple, sleek, and innovative garage doors. Contemporary styles add depth and subtle edge to homes without creating a loud focal point. Contemporary garage doors are likely to stay in style, as they are designed to stay unique and be versatile. Choose from a variety of materials and colors to complement your classic or modern home with a contemporary door style.
Custom Garage Doors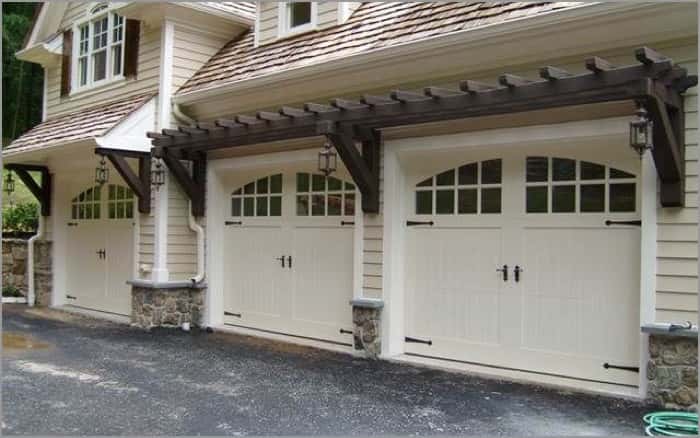 Custom garage doors exist because we understand that our customers may not find the perfect door for their home while browsing through our options. If you desire a more unique set of garage doors for your home, we'll gladly try to make your vision of your dream garage doors into a reality. Custom garage doors are mainly crafted out of wood so that details and precision can be a focus, as we value the highest-quality millwork in our door production. Call Fimbel today to learn more about custom garage doors and what we can do for you.